This was a HIT in my house--I used almond milk instead of regular milk....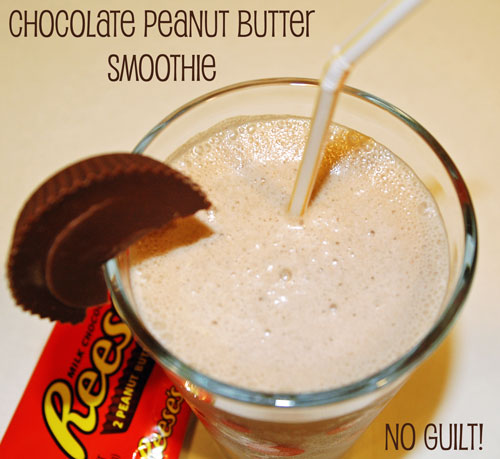 Peanut Butter Chocolate Smoothie
Ingredients
1 cup Greek Goddess Honey Yogurt (or vanilla greek yogurt)
1 cup fat free half n half or 1% milk
8 Tbsp. Creamy Peanut butter
8 tsp Cocoa Powder (my low calorie blend) or 1 scoop Chocolate Protein Powder (after workout)
3 Ripe banana (optional)
12 pieces of ice
This serves 2.
Instructions
Add all ingredients to your blender and blend away.