now these may sound a little strange, but I have to tell you these are not only DELICIOUS but SUPER easy to make. The other night I was in a pinch for dinner, so I turned to my recipes on Pinterest (I honestly get bored with the same thing.) I wanted to make something without meat (challenge myself a bit), and that was QUICK!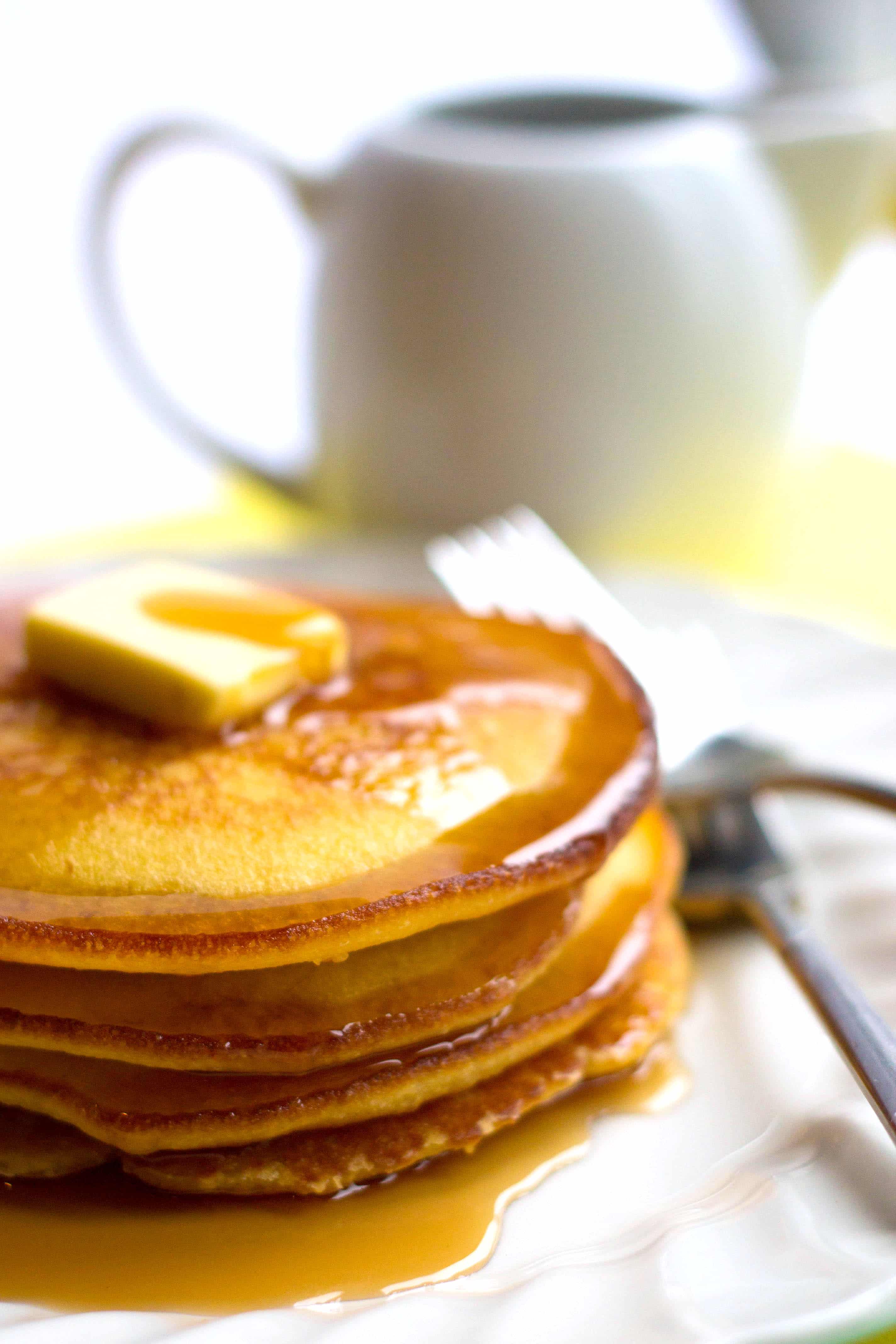 1 cup

1 cup

4 tablespoons granulated sugar

1 tablespoon baking powder

¼ teaspoon salt

2 eggs, beaten

1⅓ cups

½ stick

2 tablespoons
Mix dry ingredients in large bowl and form a well into the middle of the mixture.

Mix egg, milk, melted butter, and oil in a large mixing bowl. Pour into the well of dry ingredients; mix well.

Heat a lightly oiled griddle over medium-high heat.

Pour ¼ cup batter on griddle to form a pancake and cook until browned holes form all over the top of the pancake. Flip and cook until browned on the other side (about 1 minute). Continue with remaining batter.